return to previous page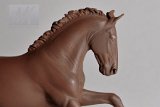 —EDITION CLOSED - INFO HERE FOR REFERENCE ONLY Mini Hazel Came with 3 Different Extended Payment Plan Options—
IMPORTANT FOR ALL TIME PAYMENTS: When your final payment has been made be sure to also send me an email with your current shipping address! ***(please read their terms I do not control this feature!) § Deposits and payments are non-refundable.
Please also remember to add the appropriate shipping from her page after paying off if you live outside the US.